Not many people indeed have Turkey on their list of places to travel to. The reason for this is usually a lack of awareness and knowledge about the sights and attractions the country has to offer. We are here to educate you on Turkey and then let you make your decision about wanting to visit or not visit this great destination. 
Historically, Turkey has acted as the gateway between Europe and Asia for as long as you can remember. Since Turkey was a place of trade during British rule, it now has a diverse culture and a rich history that is shown through its architecture and handloom art. Turkey is also the point where East meets West and this is extraordinarily shown in their culinary market. What we mean is, that their food and speciality dishes are the kinds that you may have never tasted anywhere before. Even the basic dishes you can find in every country are prepared using spices that are not easily found everywhere.  
Without further ado, let us introduce you to the places that are worth visiting in Turkey. They will not only show you a completely new perspective on life but will leave you awestruck.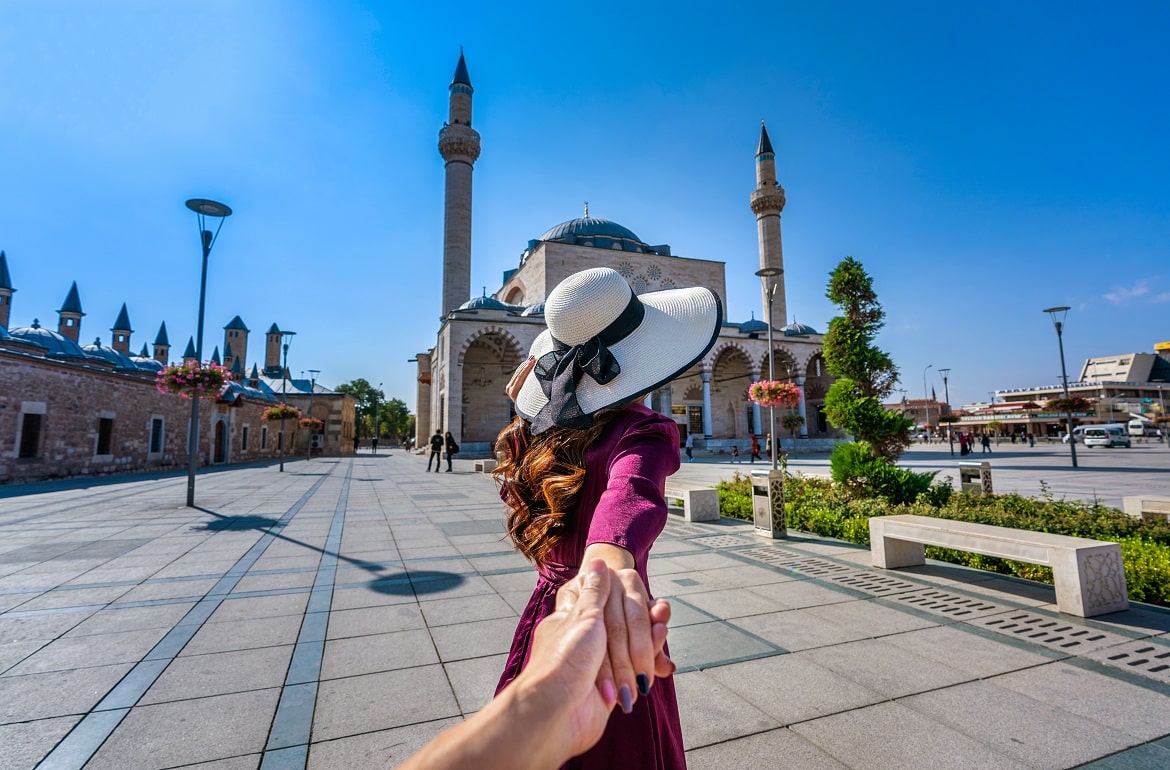 Top Rated Tourist Attractions
Hagia Sophia Mosque 
Pronounced Aya Sofya, this mosque is known to be one of the most beautiful buildings in the world! The mosque has also remained the world's largest church for the last consecutive 1000 years! 
Ephesus
This is a city that is based on monuments and marble columned roads. You can either stay here for a few days during your travel or you can just visit to see and experience how living felt during the golden age of the Roman Empire. the Library of Celsus and the Great Theater are monuments that are of utmost importance and should not be missed out on. 
Cappadocia 
Are you a photographer? You are in for a treat! Are you not a photographer? Well, you are in for a treat at this rock valley anyway! 
Here, you will witness panoramas of wave-like rocks that have been formed by a combination of wind and water. The best part is that if you do not want to make an effort to do a hike, you can simply just take a hot air balloon ride and have the best time of your life. 
Topkapi Palace 
This palace welcomes you to the world of Sultans! Built during the 15th and 16th centuries, this empire now extends up to Europe and down through the Middle East and into Africa. The interiors are to die for. They have jewelled decor and lavish tiling. 
If you are going here on your trip to Turkey, do not miss out on the Imperial Council building. It displays all the arms collected thousands of years ago and an elegant set of miniature paintings.